DisAbility Advocates:
Dedicated to providing information to individuals with disabilities, their families, their friends and their service providers.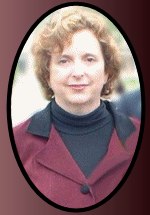 Overview of Services Provided
The Law Office of Karen Dalglish Seal, founded in 2000, focuses on children with special education needs, juveniles who have discipline issues at school and young people entwined in the juvenile justice system. More often than one may believe, these discipline areas are related. Special Education law involves advocating for children with disabilities in public schools or who require services but have not been identified. Advocacy includes attending ARD meetings, locating resources, providing advocacy education to families and the students, finding appropriate placements, encouraging schools to allocate resources as mandated by federal law, filing due process hearing requests and filing federal lawsuits. Education law involves disability issues under Section 504 and discipline issues in the school setting while juvenile law revolves around the court systems and can lead to punishments ranging from fines to placement at the Texas Juvenile Justice System. This law office serves children with special education needs and juveniles in school and in the juvenile justice system in Texas.
---
All information contained within this web site is provided for information purposes only and does not constitute legal advice. No attorney-client relationship exists from the use of this web site, and an attorney-client relationship may only be established by contracting directly with Karen Dalglish Seal, Attorney at Law. Intellectual property within this Website are copyrighted and may not be reproduced in any form without the express permission of Karen Dalglish Seal. Licensed by the Supreme Court of Texas. Not certified by the Texas Board of Legal Specialization.